Passwordless Authentication
Can your organization afford to wait any longer?
Traditional authentication has utilized a username and password as the foundation of digital identity and security for over 50 years. 
Major breaches in the past few years have made the case for eliminating passwords from the authentication experience more compelling every day. 
Additionally, the majority of productivity analysis show that the leading indicators of downtime are caused by being locked out or requiring password-related assistance, which can lead to frustration and distraction for core business activities. Significant investments in human capital and time is spent on administering and enforcing password-related tasks.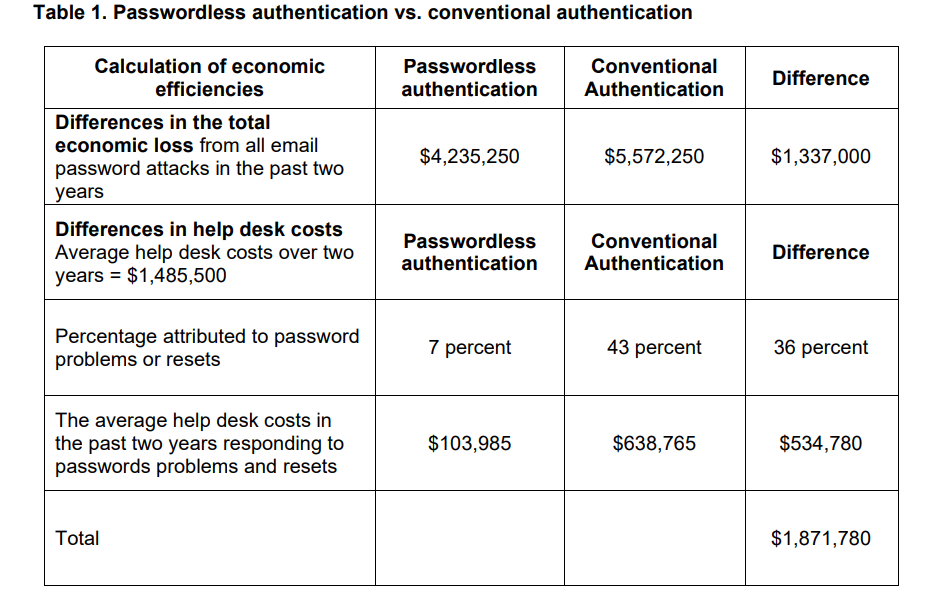 The State of Workforce Passwordless Authentication 2021
Priveleged Access for Passwordless MFA
Choose when your workforce can access authentication with resources in the cloud
Restrict access to authentication protocols to key resources
Remove the risk of lateral attacks by securing unused accounts at all times.
Utilizing the newest technology
TAKE your company to the NEXT LEVEL.
Invest in next generation biometric MFA and get back to business.