How does Next Level3 compare to a PAM?
Cyber Policies protection without the complex integration for all your users.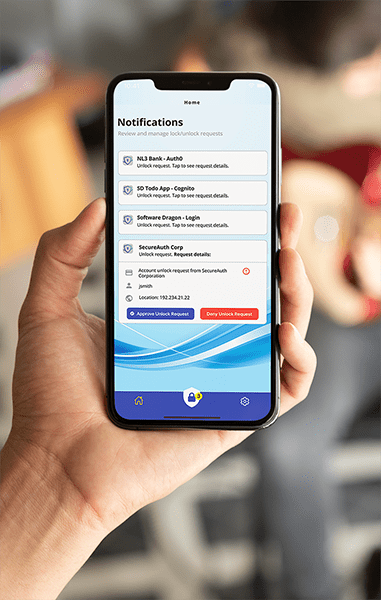 Privileged access management systems or PAM's are primarily focused on "privileged" users (e.g. administrators) and not "standard" application users. These systems utilize a combination of extensive internal integrations, monitoring and workflow policies to determine access permissions for privileged resources.
Next Level3 protects all users by allowing them to lock their credentials while not in use. We achieve this using lightweight integrations to the authentication process while enabling a synchronization between users accounts and a tokenized lock status stored in our vault.
This lock status is vaulted with us in the cloud and not part of the customer environment where it is subject to compromise or modification by internal and external threat actors (either purposely or accidentally). This separation provides a unique and additional layer of protection unavailable in PAM solutions today.
PAM solutions can be expensive, difficult to implement effectively, and are often not easily understood or adopted by non-technical privileged users. Because of this implementing a PAM solution can be a long and complex process.
Developing workflows and policies can be cumbersome for users and often result in more complicated user flows. (i.e., retrieving the temporary credentials to access a system that are changed every 15 minutes).
Next Level3 provides more visibility to all users on account login attempts. We provide users assurance that their accounts are not being used when they are not actively trying to login. Most PAM solutions that only rotate passwords to ensure there are no long-lived credentials and the username and password is typically still always active.