Use our custom app identity products to create a seamless to passwordless MFA for your existing applications and start leveraging cyber security policies to secure your companies custom applications.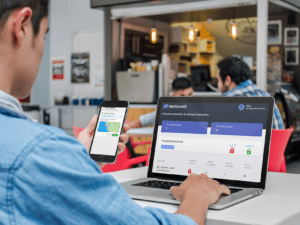 Seemless MFA Using our API
PUSH
Integrate PUSH Approvals into your own Apps
Activity
Provide Access Activity to your end users.
Passkey
FIDO2 Biometric Support i
All the security of passwordless, all the control of policies
Unlike other passwordless solutions which focus only on validating users one time, our patented Cloud Identity products extend your control allowing you to define company wide cyber security policies.
Secure Identity you can trust